The Ultimate Scheduling App for High School Sports
Simplify Your Competitive Athletics Schedule

As a California high school coach, managing your sports schedule can be tough. Between work, practice, and games, it can be difficult to coordinate with other teams and schedule games around your busy professional or athletic life. That's where CalGamesWanted comes in — a simple and easy-to-use sports scheduling service serving all CIF sections in California. With CalGamesWanted, high school teams and coaches can list their availability, select teams to play against, and quickly fill last-minute cancellations. CalGamesWanted is the ultimate solution for any high school athlete looking for an efficient way to schedule their games.

LIST DATES FOR GAMES, SCRIMMAGES, TOURNAMENTS, AND MORE!
CalGamesWanted allows varsity and junior varsity teams to effortlessly list all the dates they are free for non-league games, scrimmages, and tournaments. This saves time for coaches who no longer need to spend hours going back and forth trying to find a time that works for both teams. Instead, coaches can easily find opponents whose availability matches their own.

SELECT TEAMS TO PLAY
With CalGamesWanted, teams can select opponents from various CIF sections in California. This allows for cross-sectional play, which makes for a more competitive schedule. Additionally, with a greater pool of teams to select from, high school athletes can challenge themselves against a wider range of opponents.

TOURNAMENTS ACCESSIBLE TO ALL CIF SECTIONS
CalGamesWanted allows coaches to create tournaments that are immediately accessible to all CIF sections in the area. This feature saves coaches time and effort by streamlining the tournament creation and scheduling process. Additionally, this feature ensures that tournaments will be well-attended and competitive.

QUICKLY FILL CANCELLATIONS
Life can be unpredictable, and sometimes a cancellation may occur at the last minute. Fortunately, with CalGamesWanted, coaches can quickly find replacement teams for games, tournaments, and summer leagues. Instead of scrambling to find a replacement, CalGamesWanted can assist in finding a well-matched opponent in minutes.

COMPETITION RATING SYSTEM
CalGamesWanted offers a rating system that allows coaches to gauge the competitiveness of their team. This rating system helps coaches create a more challenging schedule, ensuring that their team is consistently growing and improving against a variety of opponents.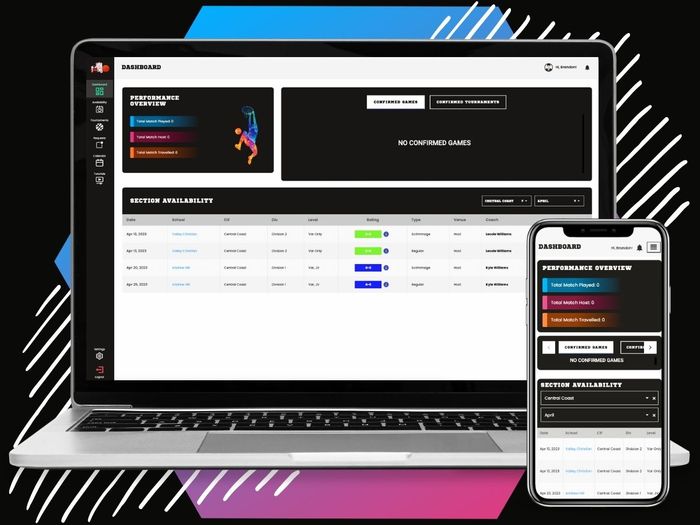 SIMPLE AND EASY-TO-USE
CalGamesWanted is effortless to use, even for the most technically challenged. The interface is designed with busy high school athletes and coaches in mind, meaning that it is user-friendly and uncomplicated. This user-friendly approach makes it easy for every athlete and coach to access the service and utilize its full potential.
CalGamesWanted is the perfect solution for high school teams and coaches who need an efficient way to schedule their games. This scheduling service is simple, user-friendly, and designed to make the life of high school athletics easier. So, whether you're looking to fill in the gaps in your schedule, fill in last-minute cancellations, or create a more competitive schedule, CalGamesWanted has got your back. Give it a try today, and experience the difference!